Millennials are a truly varied bunch. The oldest are approaching middle age, some are stepping onto the property ladder for the first time, and others are just finishing their degrees. With so much going on for this generation, it's hard to keep up.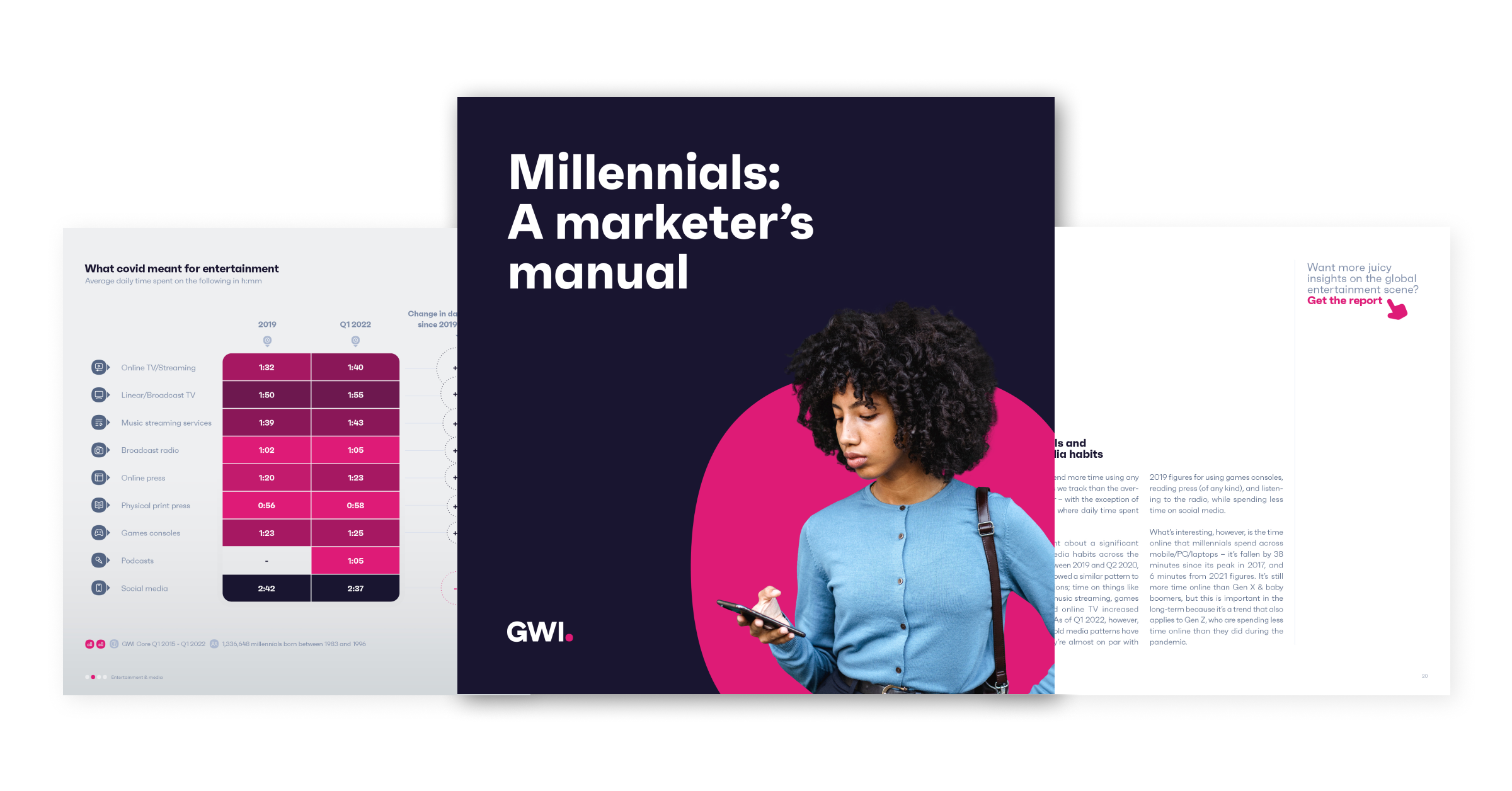 After surviving the turmoil of a global pandemic, and now staring in the face of a possible recession, it's no surprise that millennials' spending habits and priorities have changed big time.
So how can marketers make sure they're really resonating with their millennial audience?
What's in the report?
Dive into the full global report to understand tomorrow's consumers. Uncover the complete picture of their social media habits, learn how important parental controls are to kids' parents, know their thoughts on the metaverse, and discover what content appeals to them most.
Our brand new report has the scoop on the latest trends for millennials, how they're spending their time and how they're feeling. Find out:
Metaverse moguls? These early pioneers of the internet could be the first adopters

Spending or saving? This money-conscious lot aren't afraid to treat themselves
Online or in-person? Covid might have caused an overhaul in socializing, but virtual burn-out might be on the horizon