Who are we?
We're GWI, a global consumer research company. We're the go-to for agencies, brands, and media companies who want to know what really drives their audiences to action. Sound good? Book a discovery call for a whistlestop tour of our platform.
How does our platform help you?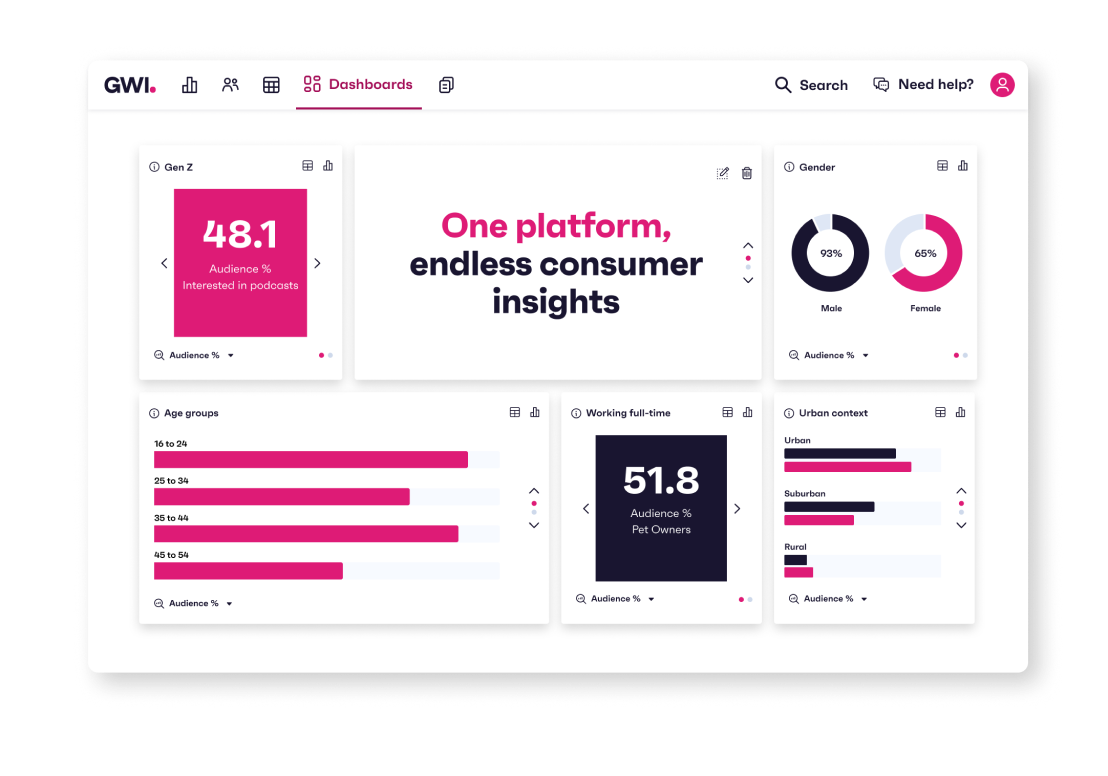 Get the consumer research you need, the moment you need it. Create unique audiences from over 250K profiling points, get a global and local view of consumers in 52 markets worldwide, and build AI-powered charts in seconds. All in one user-friendly platform.