null
(String: Testing text)
Our consumer research platform shows you

what drives your buyers
Whether you're a data whizz, strategic leader or creative genius, keeping up with the unpredictable world isn't easy. Thankfully, our platform takes the hard work out of in-depth research, with smart tools to help you become an expert on your audience.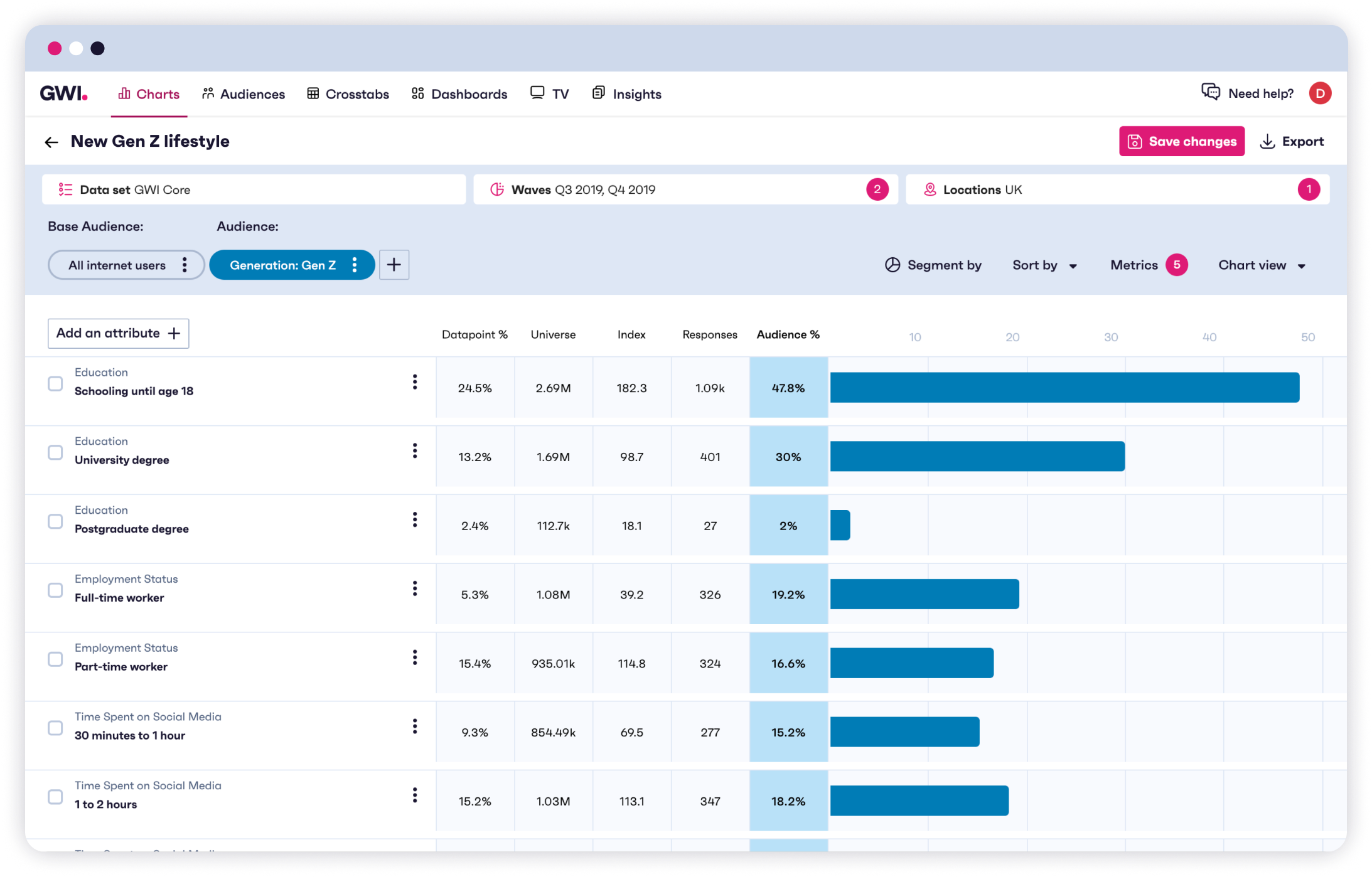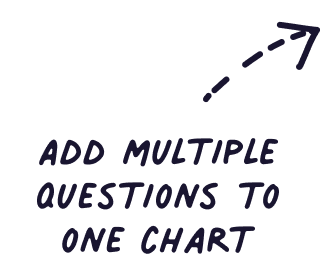 Get deeper audience
insights – fast
Get the answers you need, when you need them most with on-demand insights at your fingertips. Our platform helps you reach new levels of understanding fast, getting you better quality answers on the stuff that matters. Create and explore unique audiences from over 250K profiling points.
Take it for a test drive
Get a quick preview of how our platform works with the top answers to key audience questions – pulling from surveys representing nearly 3 billion consumers. No signup needed.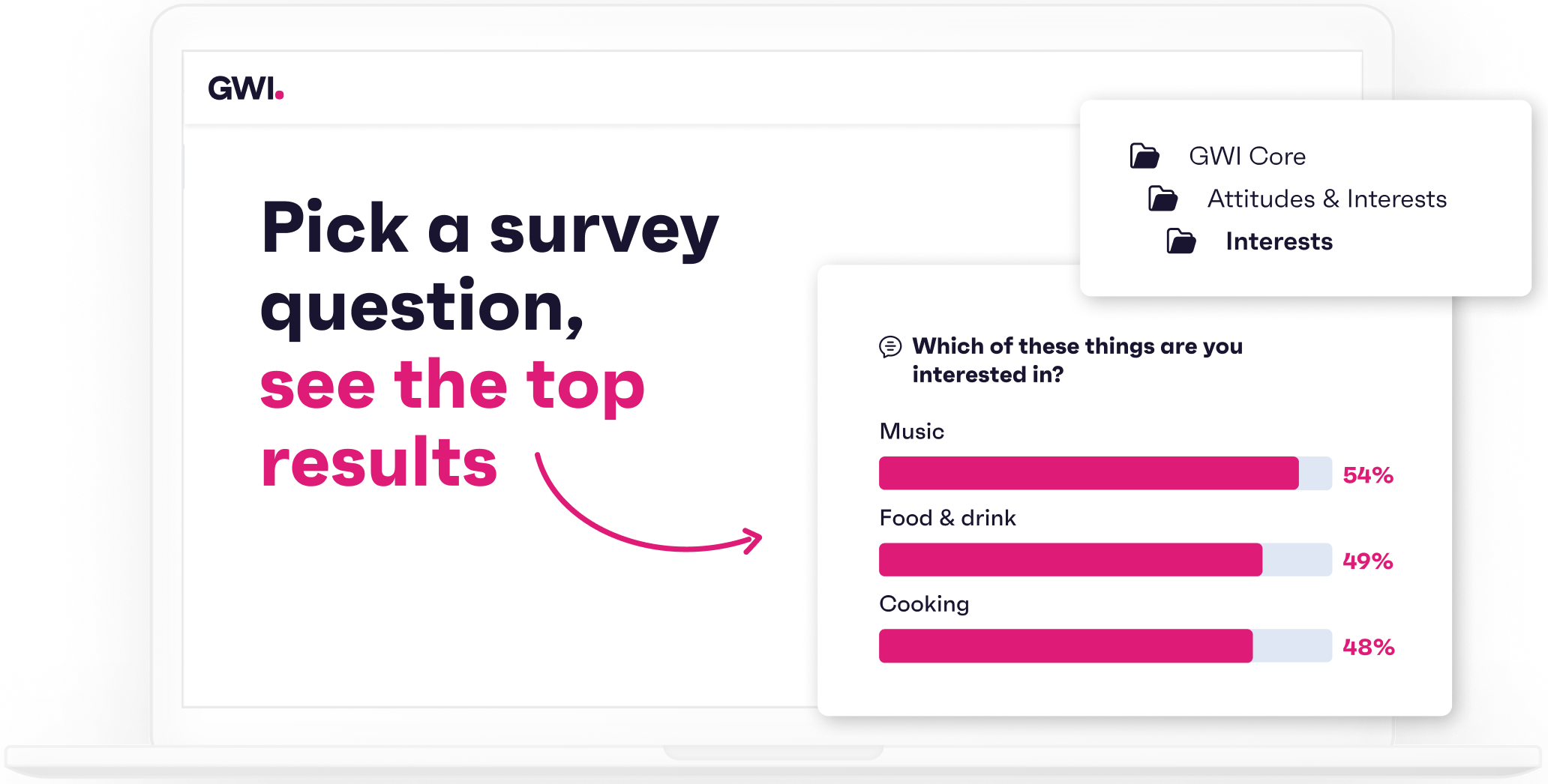 Cut straight to the data you need
Gaming
Make decisions


you'd bet your career on

Whether it's testing a new campaign format, searching for new partnership opportunities, or developing a new product offering, we all know how important it is to make data-driven decisions. Our platform helps you keep your audience analysis on point at all times, and make decisions you can stand behind every time.
Avoid mistakes and stay on track
Grab pre-built
dashboards,


or start your own

Stay ahead of the curve with minimal effort with pre-built dashboards on trending topics, or build your own, giving you complete control over your data. Run your analysis, visualize your findings, and share across your organization. Job done.
Never miss

a trick

Keep your finger on the pulse with expert reports from our team of analysts on all the hot topics you need to know about. Spot fast-moving trends and new opportunities you can pounce on. Jump in, grab the insights you need, and go.
Ready to take your research to the next level?
Success story
Investing in GWI has been one of the best decisions we could have made.
Independent agency, Bright/Shift, used GWI to shape a high-impact go-to-market strategy for their sustainable furniture client, generating 41k in revenue in the first month.