With our cloud platform, you can get up and running in minutes. But that's not all.
See how you can combine 40,000+ attributes for the richest picture of your audience - and all with super fast cloud processing.
We'll show you the professional version with the full range of tools and data - and why everything you think about consumer data is wrong.
Why's it such a big deal?
The GWI platform brings together global and local data, with behaviors, attitudes and interests of consumers in 47 markets.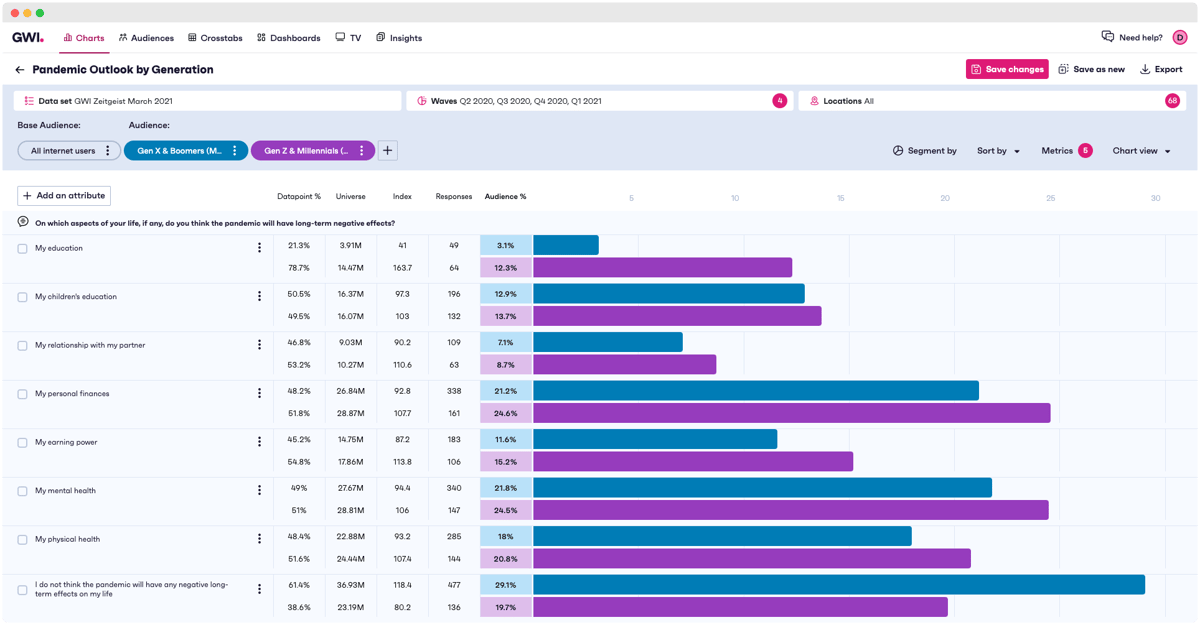 With the power of cloud processing, you can shape a precise audience profile in seconds. Build charts and crosstabs, to quickly get to the heart of their thinking.


See the platform in action, with a bespoke demo.